We're living in stressful, strange times. We all are suddenly graced with more than enough time on our hands. More and more places are enforcing a lockdown. We're all being forced inside. Now is the perfect time to start on that upcoming crocheting project. Your imagination could use a spark to distract you from the dreary news cycle. Take this time to develop your skills and start on that spring project!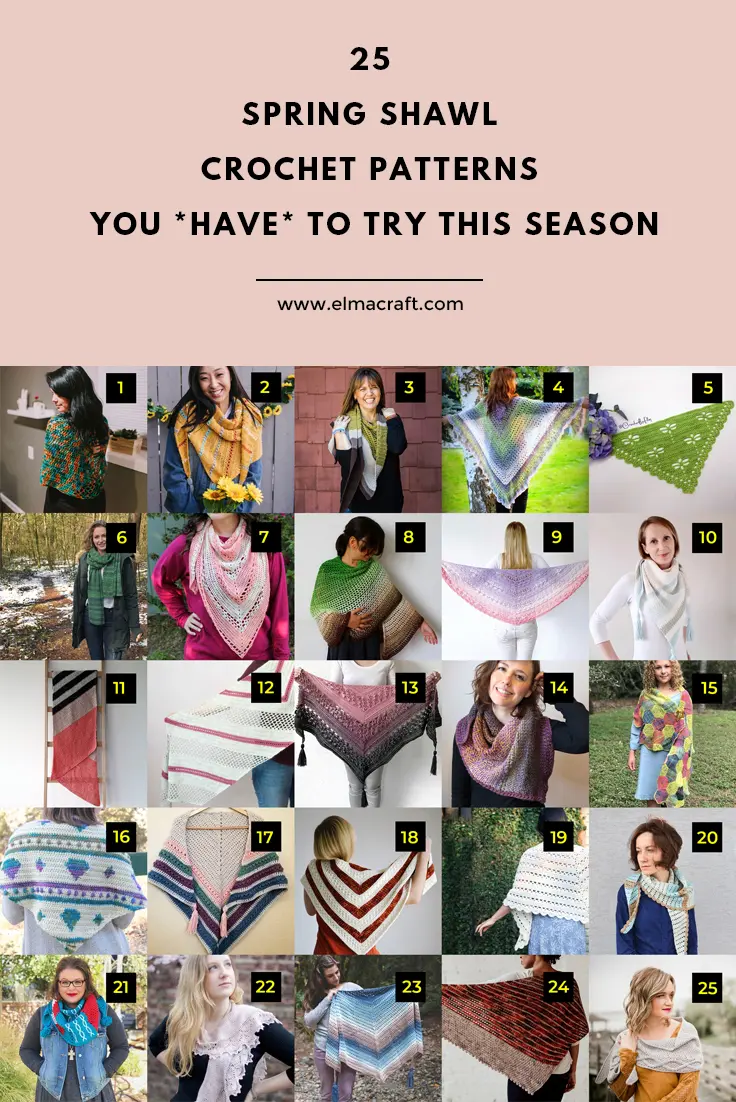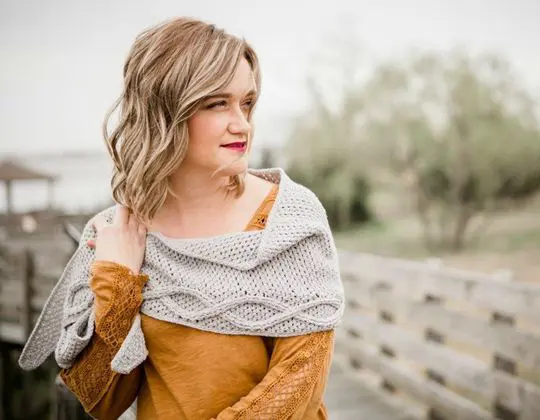 From the innovative mind of Brianna K Designs, the Infinity Spring Shawl is now only gorgeous and fitting for spring, but it's also perfect for all other seasons. This technique is perfect for beginners as well as more seasoned crocheters.
Designer : furls crochet
Pattern Here: Infinity Spring Shawl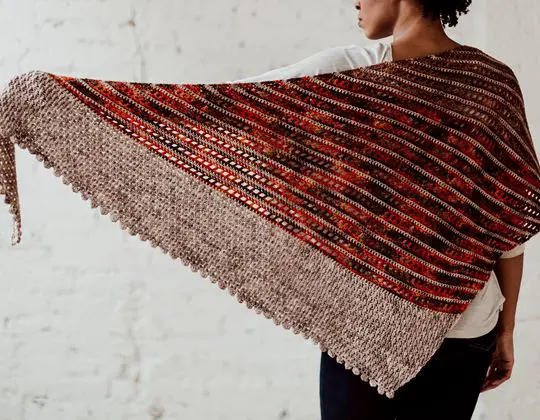 This pattern is perfect for the chilly spring mornings. It's lightweight and just warm enough to not be overbearing. The shawl is an asymmetrical triangle that begins with only five chain stitches, making it perfect for newbies. Though the pattern will also appeal to expert crocheters with it's increase/decrease strategy.
Designer : TL Yarn Crafts
Pattern Here: Bronwyn Shawl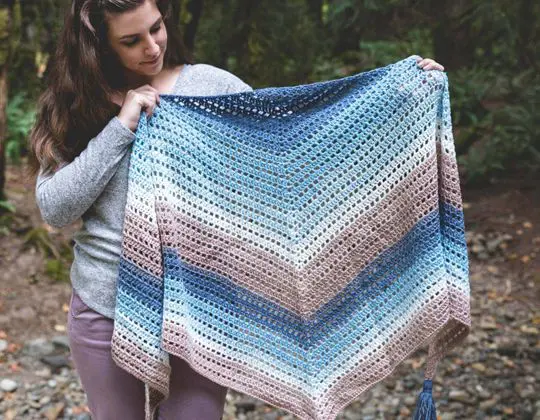 Sewella offers a beautiful, simple project in the form of this project. It's the perfect pattern to lift your feet up while giving your brain something to focus on. A hobby is a perfect distraction, and good for mental health. If you've been looking to start on a new project, this one is quick and simple.
Designer : Sewella
Pattern Here: Beginner Fade Shawl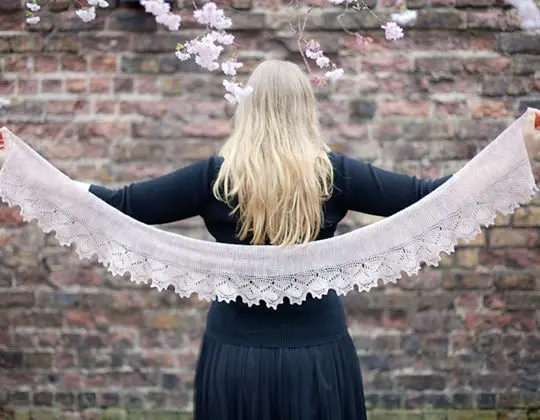 An elegant and simple design, this pattern includes the three most common crocheting techniques-short rows, yarn overs, and decrease. Trying to get your feet wet with crocheting? Testing out this pattern would be an excellent way to start. Because of the common techniques included in the pattern, you would learn the basics that would help you with others.
Designer : Aoibhe Ni
Pattern Here: Pax Shawl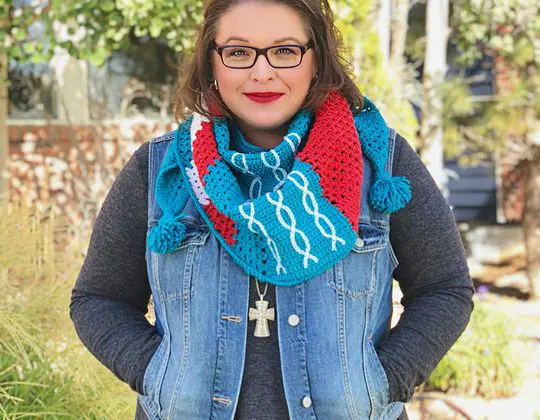 The Abstractly Chic Shawl is a bit more difficult than the usual triangle shawl. However, it's well worth the challenge. As the title says, the shawl is chic and trendy. The pattern could be helpful for those just starting out, or for those who're more experienced. Put your skills to the test while binging on the latest show!
Designer : Marly Bird
Pattern Here: Abstractly Chic Shawl
20
Windy Morning Shawlette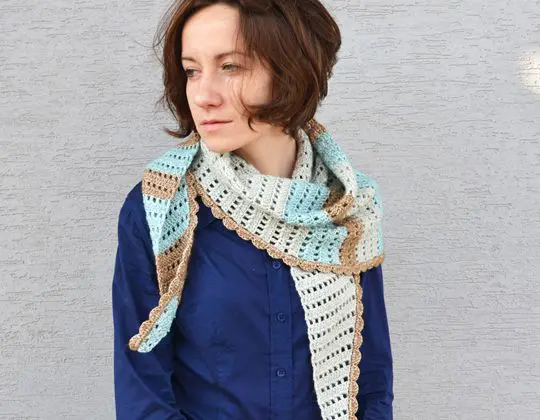 What is a shawlette? It's the result of the glorious marriage between a shawl and a scarf. Not too big, not too little, it can be worn with a variety of outfits. Take on this project for a unique accessory. Unsure where to start? This tutorial also includes a Youtube video.
Designer : Lillabjorn Crochet
Pattern Here: Windy Morning Shawlette
This shawl is the ideal romantic touch for any occasion. The arch is mesh, giving it an unfurling, fresh feeling. While optional, the scalloped border adds a bright feminine touch. Longing for Spring? This would time travel you straight into the flowery, sweet-smelling season we all love!
Designer : for the frills
Pattern Here: Dewdrop Wrap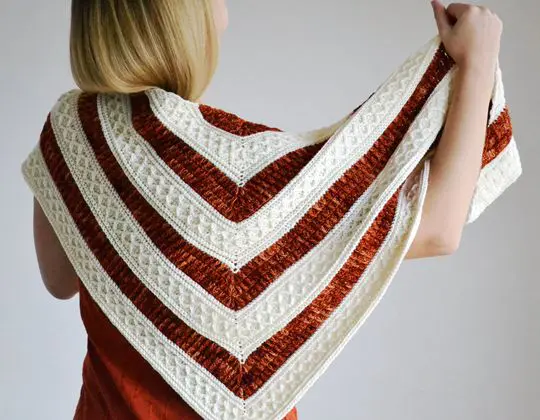 This pattern would be great for all crocheters. It's simple design is great for those who are just beginning, but the elegant look would tempt more experienced crocheters to try it out. Test your skills with this light and flowing shawl!
Designer : Elena Fedotova
Pattern Here: Mindfulness Shawl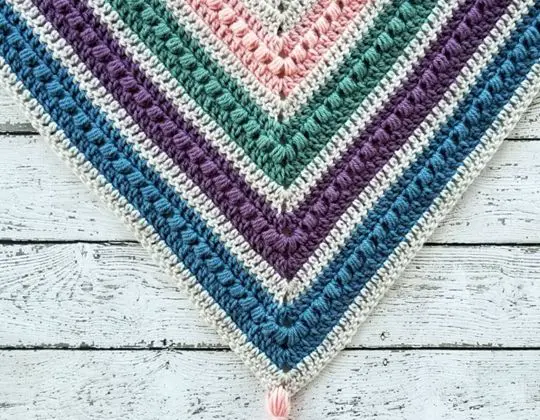 Brought to life with a beautiful pastel palette, this pattern gives the air of a complicated pattern, but it's actually quite simple. Look great while saving money without stressing about a complex pattern. Work smarter, not harder!
Designer : Hooked on Homemade Happiness
Pattern Here: The Spring Shawl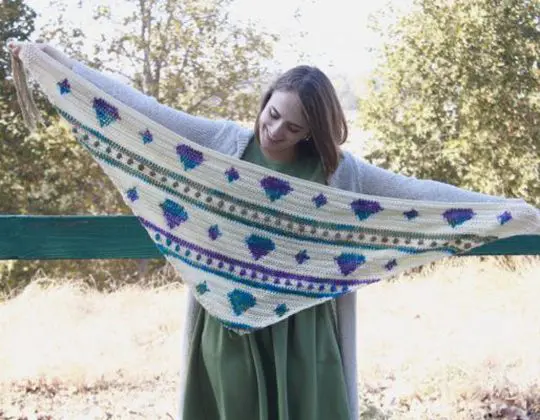 With a simple colorwork pattern, the Gemstone Shawl is a simple and beginner-friendly construction. Utilizing glittering yarn, this shawl will sparkle in the sun. It's the perfect glittery piece for any occasion.
Designer : Eclaire Makery
Pattern Here: Gemstone Shawl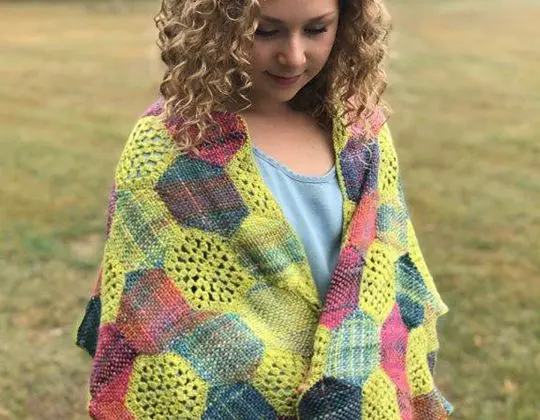 In the mood to try something new? The "Celebration" shawl combines numerous different crafting techniques, such as crocheting and hexagon pin loom weaving.
Designer : Gabi van Tassell
Pattern Here: Celebration Shawl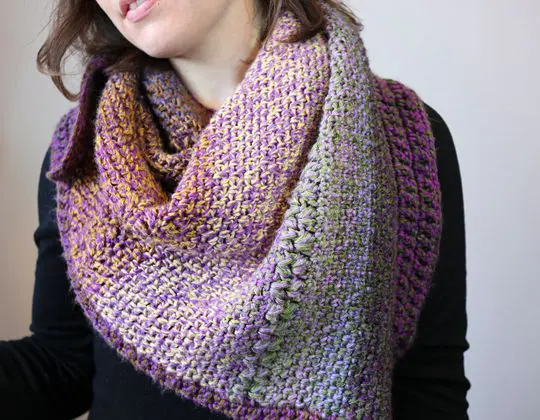 The Sunset Static Shawl is the perfect foray into the asymmetrical shawls. Haven't had the opportunity to make one? Now is a perfect time! Make this pattern with any of the yarn you have at home. The design of this shawl is made to replicate TV static, making it easy and simple to utilize yarn you have at home.
Designer : Ravins Designs
Pattern Here: Sunset Static Shawl
13
Vela Flower Friend Shawl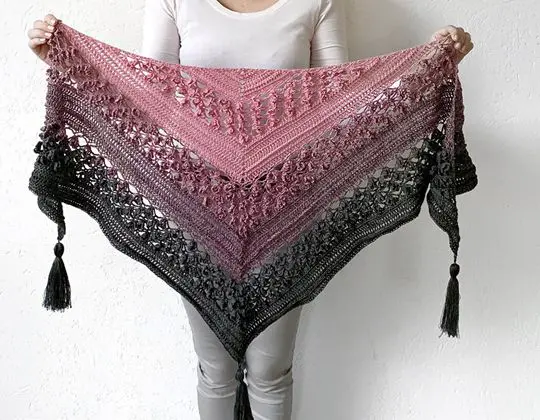 The Vela Flower Friend Shawl has quite a touching backstory. They're dedicated to Vela, a young friend of the creator who calls flowers her friends.
Designer : Wilmade
Pattern Here: Vela Flower Friend Shawl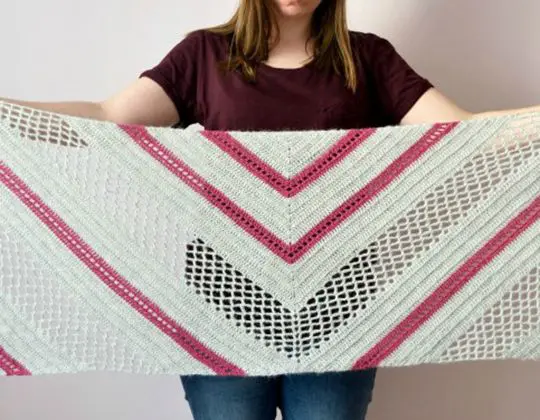 Looking for something unusual, but fun? Try this pattern! It starts from a top-down triangle shape, and ends with two angled top halves. Testing out a new pattern would let you test out new techniques that might help you when you make another project.
Designer : My Crochetory
Pattern Here: Spring Solstice Wrap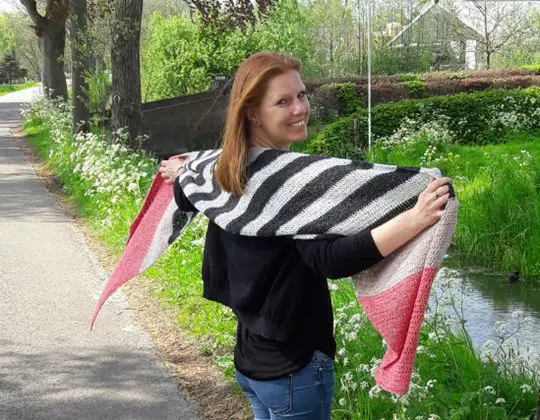 Coming from the Netherlands, the Happy In Red blog brings us the Double Salt Shawl. A seasoned crocheter would enjoy the more difficult pattern, while amateur crocheters can looking forward to stretching their capabilities.
Designer : Happy in Red
Pattern Here: THE DOUBLE SALT SHAWL
An uncomplicated yet refined shawl will fast become a staple in your wardrobe. Inspired by the natural Irish wildflower, this pattern features just a two-row repeat that's perfect for beginners. If you're needing to pick up a hobby to stay sane, this pattern would allow you to easily pick up a crocheting hook. Test out this project with a beautiful pastel blue, or maybe even a pastel pink if you're feeling daring.
Designer : Ned & Mimi
Pattern Here: Forget Me Not Shawl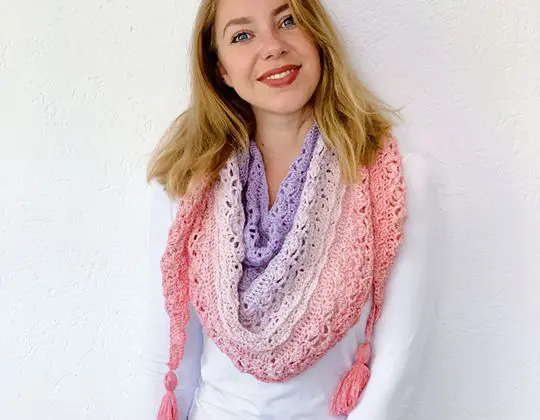 Full of visual texture and beautiful waves, this shawl is worked top-down, made up of 12 rows, repeated four times. This tutorial is far more advanced crocheters but would be perfect for adventurous beginners.
Designer : Wilmade
Pattern Here: FLOWER PUFF SHAWL
8
Emerald Isle Butterfly Shawl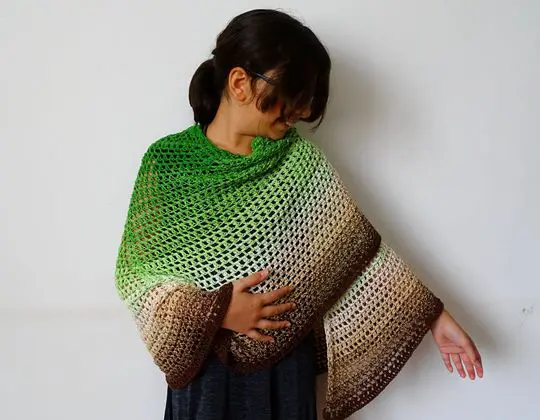 The Emerald Isle Shawl is a versatile pattern that can be worn in numerous different ways. An amazing pattern for those rainy days. Using the beautiful yarn linked in the post really brings out the inspiration from the butterfly it's named after. The colors compliment each other so well. If you aren't thrilled at the colors, this pattern is easily customizable for whatever yarn you have on hand.
Designer : Candy
Pattern Here: Emerald Isle Butterfly Shawl
7
Cherry Blossom Triangle Shawl
This shawl is easily customizable to your style and size preferences. The journey with this shawl is just as reverting as the finished project.
Designer : Two Brothers Blankets
Pattern Here: Cherry Blossom Triangle Shawl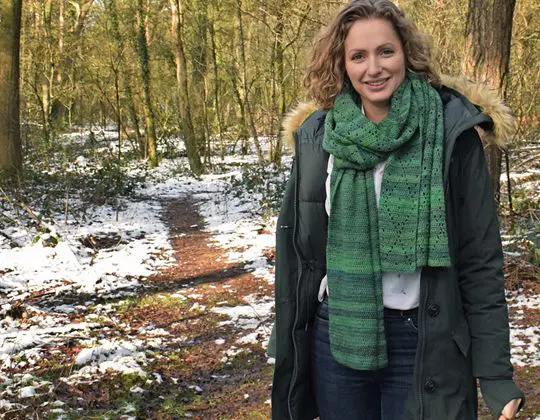 Inspired by the poem "Winter to Spring" this shawl is meant to reflect the shifting color of leaves. This shawl would be a comfy, casual addition to any spring or fall look.
Designer : a spoonful of yarn
Pattern Here: Fresh Leaves Shawl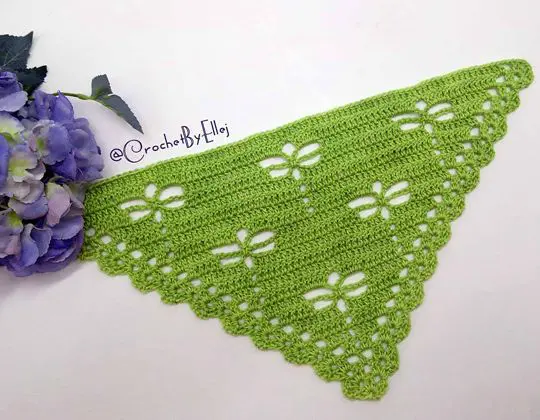 The Dragonfly shawlette is a gorgeous spring pattern that would add a lot of visual interest to your Easter dress. Based on the beautiful dragonfly, this shawl is a challenge that would allow you to strengthen any weaknesses you might have in croqueting.
Designer : ellej
Pattern Here: Dragonfly shawlette
4
Amazing Grace Angel Wing Shawl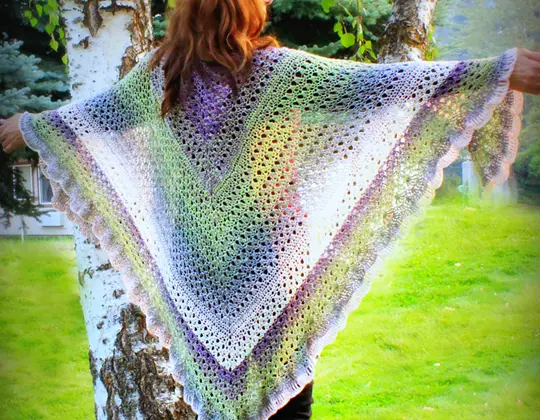 Made with stippling yarn in mind, this is an elegant flowing accessory. Try this project out with a brand new type of yarn that would challenge you. Using different yarns bring out different textures in the project. If you've never used stipping yarn before, this pattern is a great excuse to try it.
Designer : Beatrice Ryan Designs
Pattern Here: Amazing Grace Angel Wing Shawl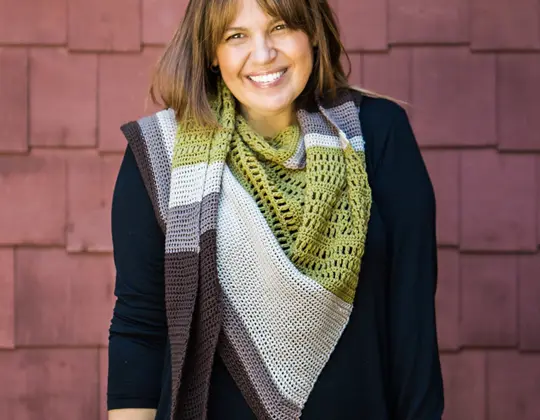 A foray into a love of architecture, this shawl is truly unique. The pattern is designed to mimic the flatiron building in New York City. Using the building as inspiration creates a clearly one of a kind design. Everything, down to the classic windows, is represented in this shawl!
Designer : Stitch & Hustle
Pattern Here: Flatiron Shawl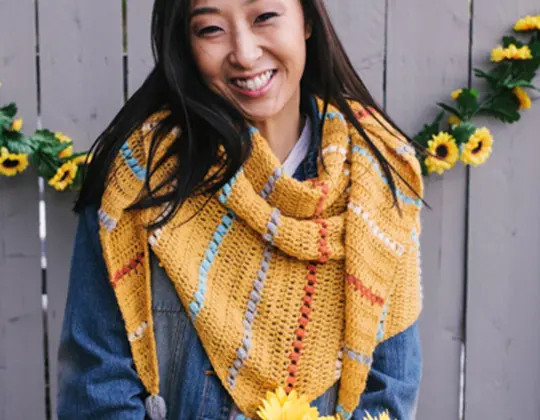 The farmers market wrap is a lovely pattern that would allow intermediate level crocheters to experiment with their ideas and abilities. This pattern is easy to customize and wear. It's perfect for when quarantine is lifted and we can all finally go to the farmer's market.
Designer : I like crochet
Pattern Here: Farmers Market Wrap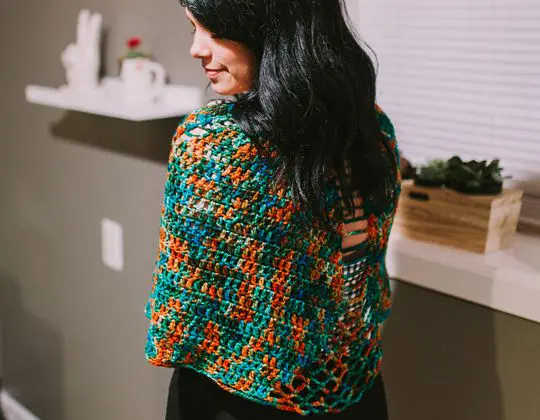 An amazing collaboration with Hedgehog Fibers and Stitch & Hustle, this shawl is a perfect quarantine project to get your fingers moving. This pattern encourages experimenting with colors, creating a "galaxy-esque" look on the shawl. Feel free to use multiple colors and let your imagination run wild.
Designer : Stitch & Hustle
Pattern Here: Galway Shawl
Whether you're gearing up to update your wardrobe when the lockdown is lifted, or just wanting a project just to pass the time, a brightly colored, soft project would help your nerves during this trying time. It's been proven that having a hobby, or something that would stimulate the mind, during times of great anxiety helps keep the brain out of a depressive state. Try one of the numerous projects on this list to help keep your sanity.
---