Who decided that Christmas in July was a good idea? You don't need that kind of stress in your life right now. Am I right?! Summer ain't over til it's over. And until then, let's keep making all these fantastic summer makes! These 25 crochet patterns feature some of the hottest, trendiest designs of the summer. I've got all your summer bases covered: cover-ups, skirts, dresses, tops, tote bags and earrings.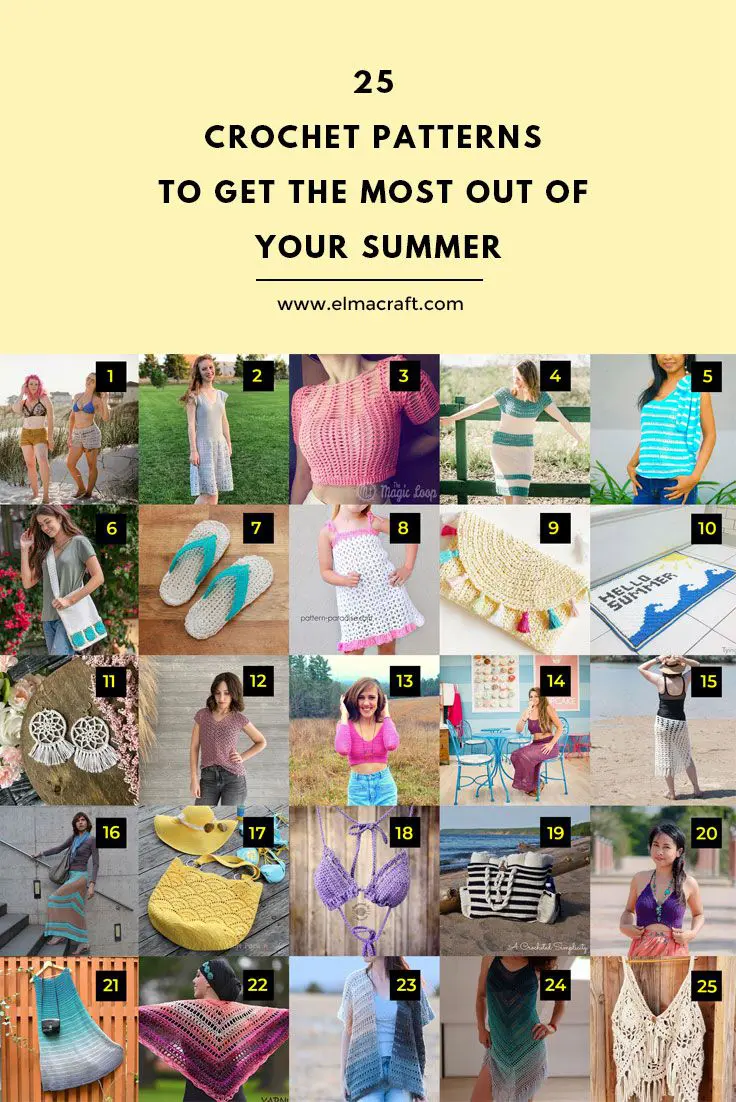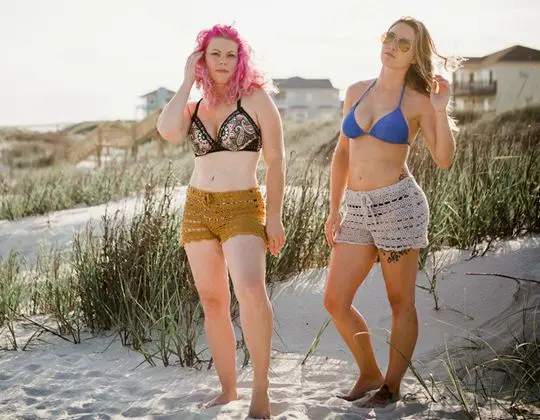 Show off your mad crochet skills at the beach with these super sexy shorts. The FREE crochet pattern comes in sizes XS – 3X and it also includes instructions on making an easy peasy i-cord for the drawstring. Oh snap!
Designer : Cre8tion Crochet
Pattern Here: Shorts Beach Cover Up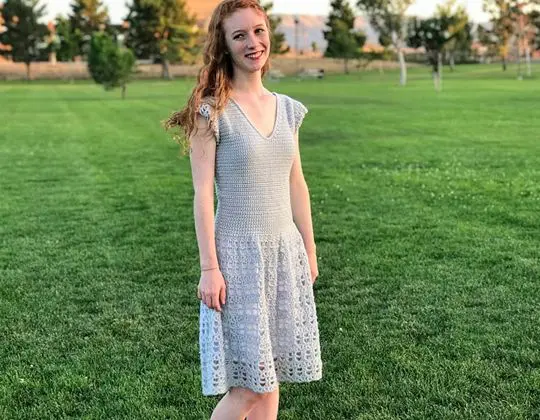 Add a touch of class to your summer wardrobe with this adorable crochet dress. The FREE crochet pattern comes in sizes XS-2X. Keep an eye out for the "adjustment tips" to customize your dress to your own personal style.
Designer : Dessert Blossom Crafts
Pattern Here: The Parisian Dress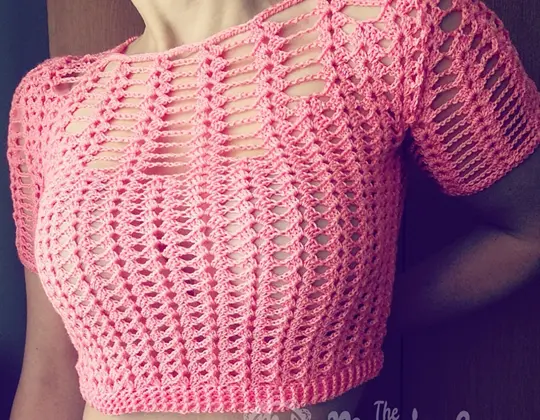 Turn up the heat with this stunning crochet crop top. Use cotton yarn to keep it light and breezy and perfect for summer. The best part is….it's no-sew!
Designer : The Magic Loop
Pattern Here: Sweet Summer Crop Top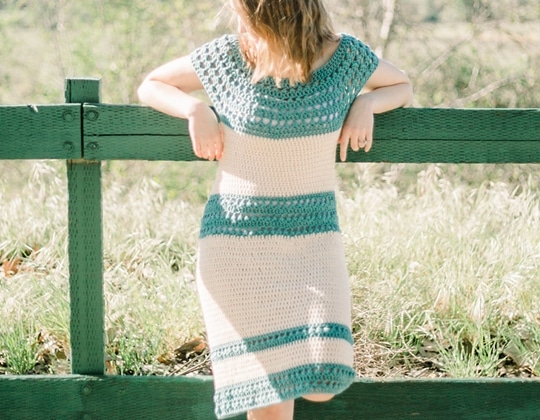 Don't overthink it! This chic crochet dress is made all in one piece using basic stitches. You don't have to be a crochet wizard to pull off this amazing look. Just grab a hook and get going!
Designer : E'Claire Makery
Pattern Here: Summer Breeze Dress
5
Easy One Shoulder Summer Top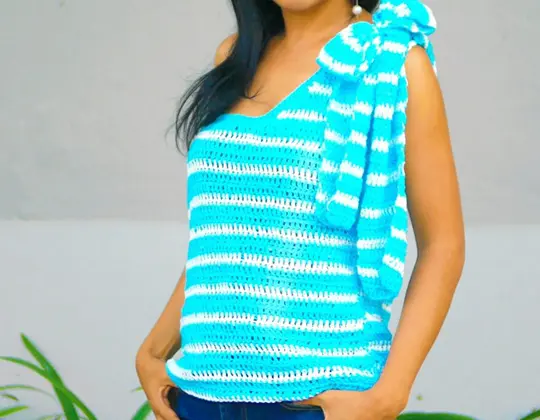 Fact: everything is cuter with a bow on it! Double crochet stitches make this sweet summer top work up lightning quick and the FREE crochet pattern includes lots and lots of pictures to help you along the way.
Designer : Jenny and Teddy
Pattern Here: Easy One Shoulder Summer Top
6
Endless Summer Hydrangea Tote Bag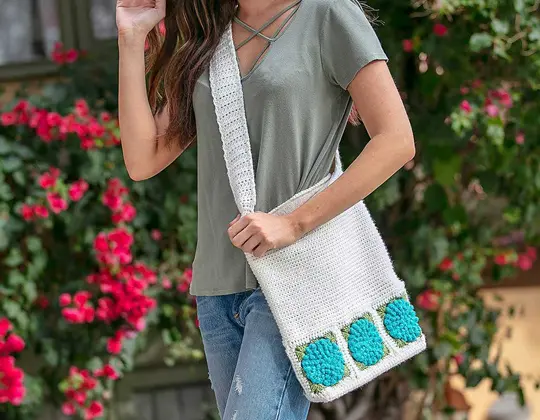 Are you in the market for a new project bag or beach bag? I love the pop of color and texture that the hydrangea squares add to this cute and classic tote. The FREE crochet pattern even includes instructions on sewing the optional lining.
Designer : Knotions
Pattern Here: Endless Summer Hydrangea Tote Bag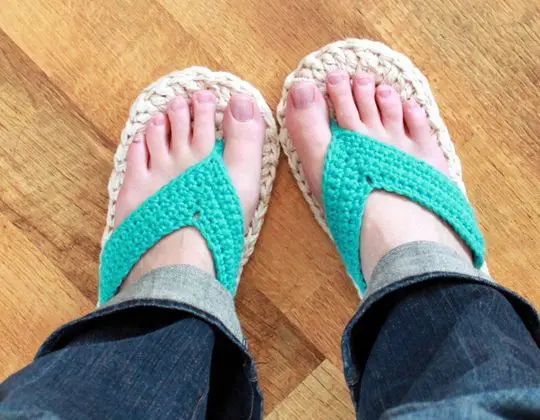 Can you really ever have enough flip flops? One reviewer says: "Lovely pattern, easy to read and follow!" Grab this bestselling crochet pattern off Etsy and see what all the fuss is about.
Designer : Mamachee
Pattern Here: Flip Flops
8
Summer Cheer Dress and Kerchief Set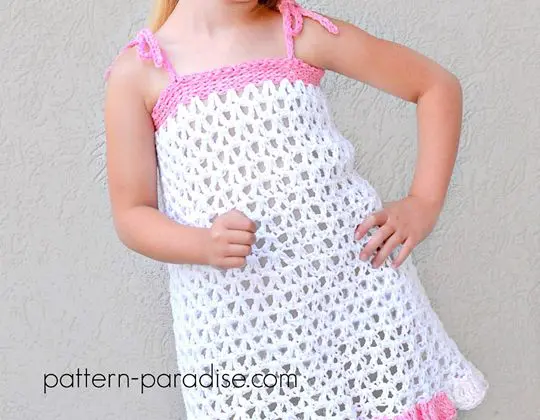 Don't worry, we didn't forget the kiddos. Their personality will absolutely sparkle when you make them a dress and matching kerchief in their two favorite colors. I just love the tied straps and the ruffle hem.
Designer : Pattern Paradise
Pattern Here: Summer Cheer Dress and Kerchief Set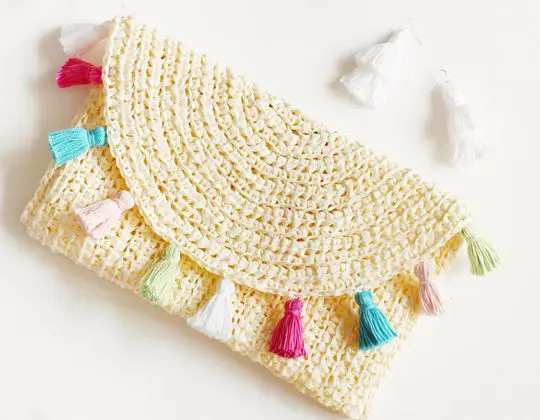 The tassels on this quintessential clutch take it over the top! One reviewer says: "This pattern is easy to follow and I like the way it turned out. I am sure my granddaughter will love it."
Designer : LakesideLoops
Pattern Here: Evelyn Summer Clutch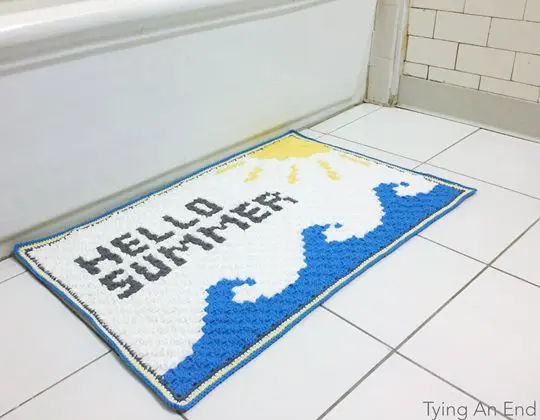 Say hello to this adorable bath mat design. This pattern uses the corner to corner technique. C2C is one of my favorite stitches because it works up so quickly and it's just so satisfying.
Designer : Tying An End
Pattern Here: Hello Summer Bath Mat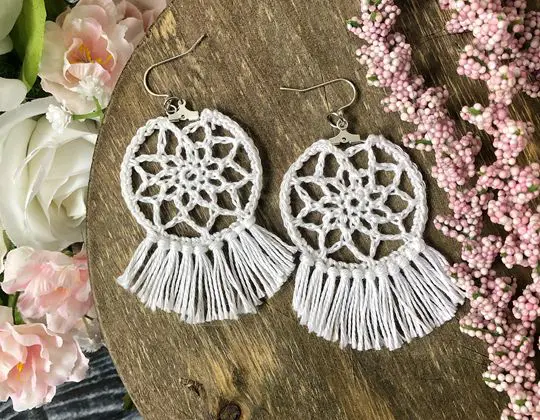 Try your hand at jewelry making with these stunning dreamcatcher earrings. Visual learners rejoice because this pattern includes a video tutorial too!
Designer : Sierra's Crafty Creations
Pattern Here: Dreamcatcher Earrings
12
The Sweetpea Crochet Top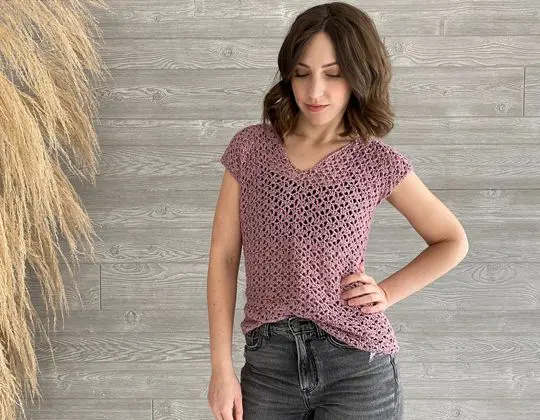 OMG! How cute is this lacey drapey crochet top? If I made this top I would wear it every day. Garden party? Date Night? Picnic? It's honestly perfect for any occasion.
Designer : Evelyn and Peter Crochet
Pattern Here: The Sweetpea Crochet Top
13
V-Neck Beginner Crop Top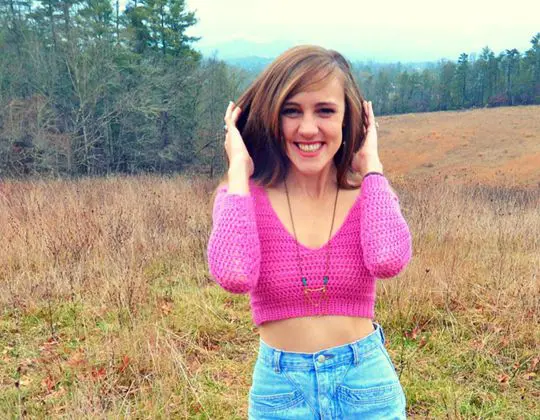 One reviewer says: "Turned out beautiful! Took me no time at all! Easy to read and follow. Very much worth it." Pictures help you every step of the way in making this sexy crop top.
Designer : MermaidCatDesigns
Pattern Here: V-Neck Beginner Crop Top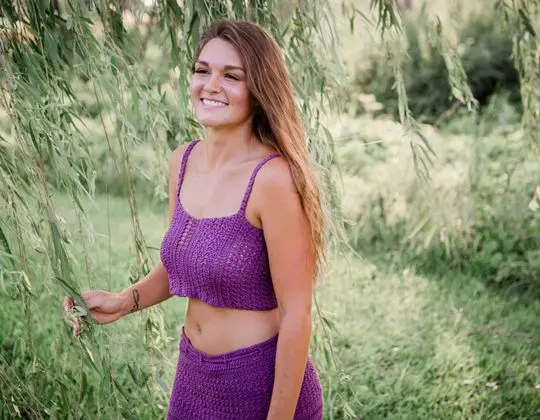 Wowza! This crochet outfit is absolutely stunning. It honestly looks like it could be on the cover of a magazine. You would look so cute in this!
Designer : Casale Crafts
Pattern Here: Megara Skirt and Top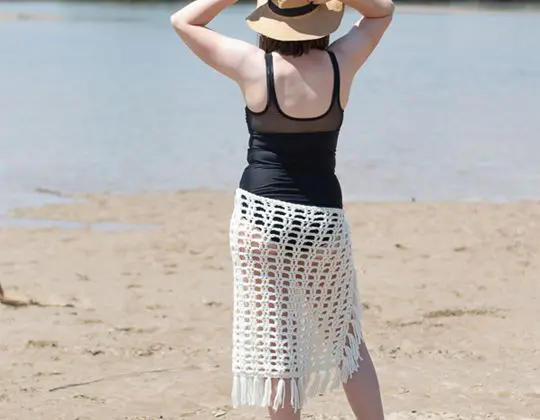 Bring out your inner boho with this fringtastic crochet sarong. It's cute, it's casual and it's functional. Bulky yarn and a 10 mm crochet hook make this pattern fly by!
Designer : Whistle and Ivy
Pattern Here: Sarong Beach Cover-Up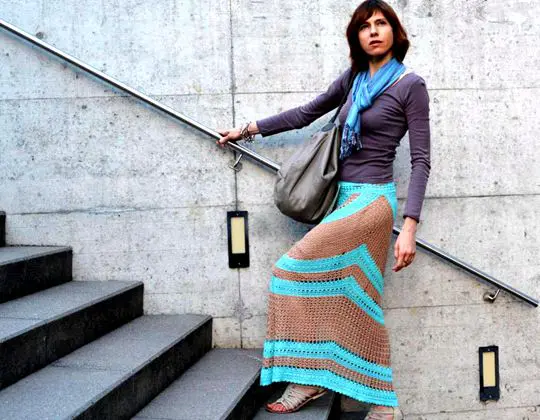 This modern maxi skirt is a total game-changer. You don't even need to wear a slip underneath! The pattern includes both charted and written instructions and includes sizes S-XL.
Designer : CONCEPTcreativeSTORE
Pattern Here: Maxi Skirt
17
Giant Shell Stitch Beach Tote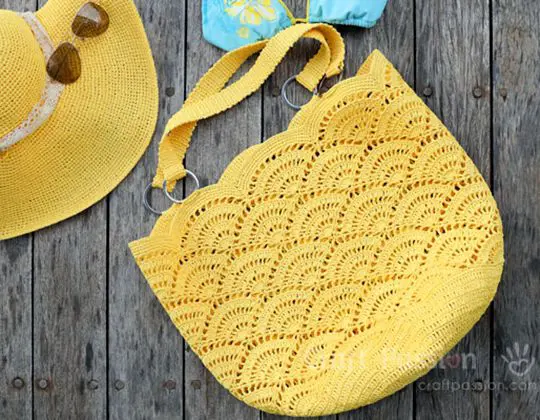 Your friends aren't going to believe that you crocheted this one. This bright yellow beach tote is perfect for summer and the shell design is incredible! There's even a matching sun hat pattern!
Designer : Craft Passion
Pattern Here: Giant Shell Stitch Beach Tote
Can't find a swimsuit that you love at the store? Make your own! This beautiful bikini top is customizable so you can get the perfect fit and feel confident wearing it.
Designer : Handmade by Phanessa
Pattern Here: Bikini Top
19
Nautical Knots Beach Tote Bag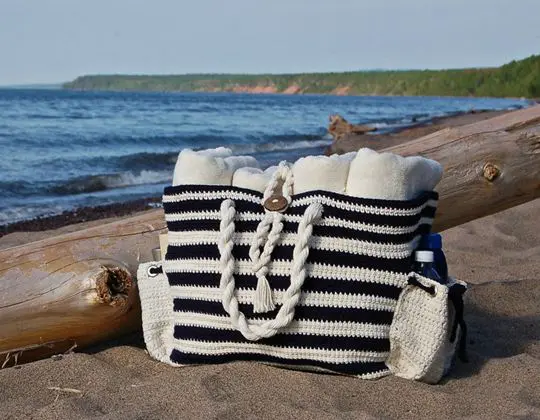 Carry all your beach needs and look cute doing it with this nautical-inspired tote bag. Bold black and white strap are a classic color combination that will always be in style.
Designer : ACrochetedSimplicity
Pattern Here: Nautical Knots Beach Tote Bag
20
Summer Vibes Bikini Top
This flirty bikini top offers a little more coverage around the cups and band without sacrificing looks. The scallop edges really take this FREE crochet pattern over the top.
Designer : Jenny and Teddy
Pattern Here: Summer Vibes Bikini Top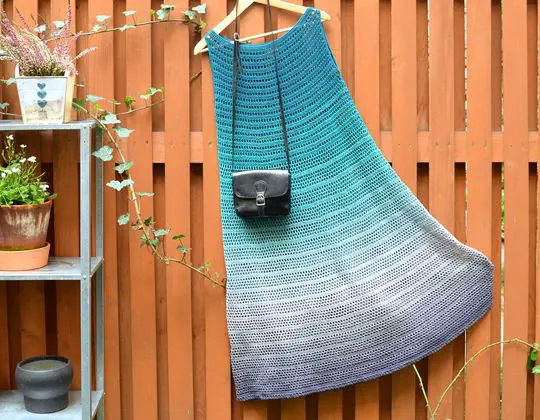 Worn with a belt or without, this picturesque relaxed-fit dress is perfect for that fancy designer yarn you've been saving in your stash for a rainy day. (Or a good excuse to buy some!)
Designer : LillaBjorn's Crochet World
Pattern Here: Nori Dress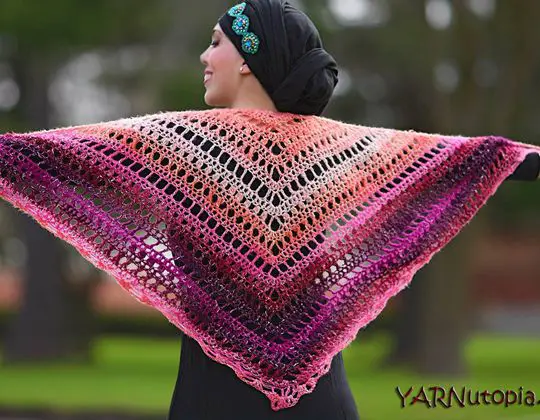 You only need one skein of Lion Brand Shawl in a Ball to make this stunning shawl or sarong. Check out this link to see the many different ways you can wear this to customize your look.
Designer : Yarnutopia
Pattern Here: Summer Shawl
23
Barcelona Summer Kimono Cardigan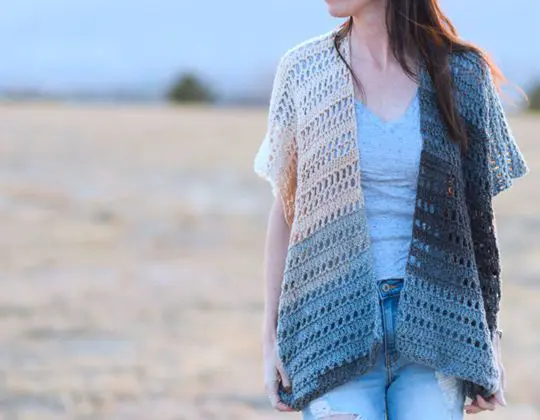 Who says all your summer makes have to be brightly colored? The earthy natural colors in this summer kimono look lovely. I can totally picture myself sipping chai tea on the porch while wrapped up in this cozy cardigan.
Designer : Mama in a Stitch
Pattern Here: Barcelona Summer Kimono Cardigan
Enhance your silhouette with this cleverly designed cover-up. The angles are so slimming and the fringe on the bottom is very sexy and flirty, don't you think?
Designer : By Katerina
Pattern Here: Sea Breeze Cover Up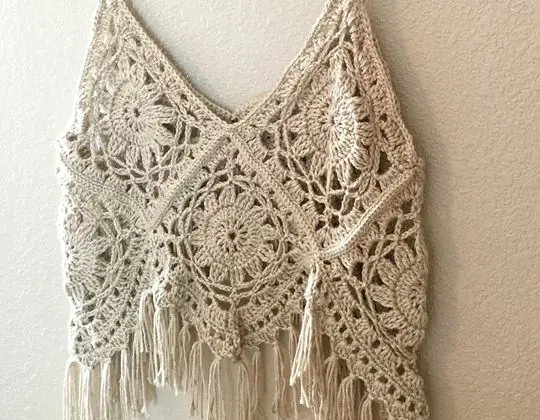 Transform lacey square motifs into the bohemian top of your dreams. This show-stopping top would be perfect for a festival or beach party.
Designer : Hooked on Homemade Happiness
Pattern Here: Boho Tank Top
Take the leap, pick your favorite pattern and just make it! Summer is the perfect time to let go of your inhibitions, to stop worrying about other people and to just live your best life. Haters gonna hate but they can't kill those sweet summer vibes!
So what are you waiting for?! Let me know in the comments below which project you are going to make first. Share this post with your crochet besties so you can cheer each other on. And don't forget to bookmark this post so you can find it again when you want to start on project #2 (and #3, and #4…) Cheers to your best summer ever!